Youth Group is Back!
Sign your student up to attend weekly youth group!
MIDDLE & HIGH SCHOOL
6:30 PM - 8:00 PM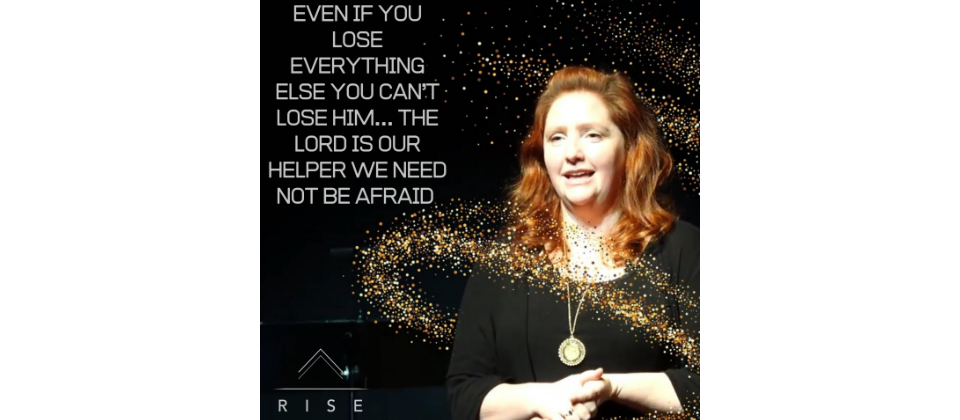 08.10.2020
by anonymous
on August 10, 2020
THIS WEEK AT RISE
(IN PERSON, PLEASE BRING A CHAIR AND MASKS ARE REQUIRED and ONLINE IS PROVIDED OVER ZOOM)

August 12th- BIG PICTURE
WEEK FOUR
Genesis 40:5-8a NLT; Genesis 40:20-23 NLT; Genesis 41:39-40 NLT

When you can't see the bigger picture, trust that God is working for your good.

MIDDLE SCHOOL - Meet at 6pm UPSTAIRS to check in, pick up at 7:00pm
HIGH SCHOOL - Meet at 7:30pm UPSTAIRS to check in, pick up at 8:30pm
ONLINE FORMAT - 7-8pm on ZOOM for 6th-12th grade
Meeting ID: 867 8526 9866
Password: 010183


WHAT'S NEXT AT RISE
(ONLINE FORMAT AND IN-PERSON FORMAT)

August 19th - BIG PICTURE
When you can't see the bigger picture, choose to forgive.

August 26th - TOPIC TBD

September 2nd - Fall Kick Off
Be on the look out for more information!


MIDDLE SCHOOL
Like most of us, Joseph's life was filled with ups and downs, many of which made it difficult for him to see beyond what was happening in the very moment he was in. The inability to see past their current circumstances—to focus on the bigger picture—is definitely something middle schoolers struggle with in this phase. The hope is that, as they see how God was working on the big picture in Joseph's life, they'll begin to see that He is doing the same in their own.

HIGH SCHOOL
As teens navigate high school, there may be times when they find themselves in situations where they feel stuck or optionless. That's why in this series we're talking about the life of Joseph and learning about how God is always with us, even when it may not seem like there is a way through. They'll learn about how God will never leave us, and He is always working all things together for our good.
UPCOMING RISE EVENTS
UPCOMING RISE EVENTS
August 14th
Zoom Game Night; 7-8pm
Meeting ID: 814 3536 5960
Password: 810968


Every Sunday
Check out the live stream of our 10:45 am service!
Livestream can be found here!
August 16th - Sunday School 10 minutes after the Livestream ends
(approx. 12:15pm) over Zoom

MIDDLE SCHOOL:
Meeting ID: 732 355 9240
Password: 5876123
SENIOR HIGH:
Meeting ID: 995 2102 7436
Password: 044953
back