Children's Mental Health Awareness Series
Presented by Children's Ministry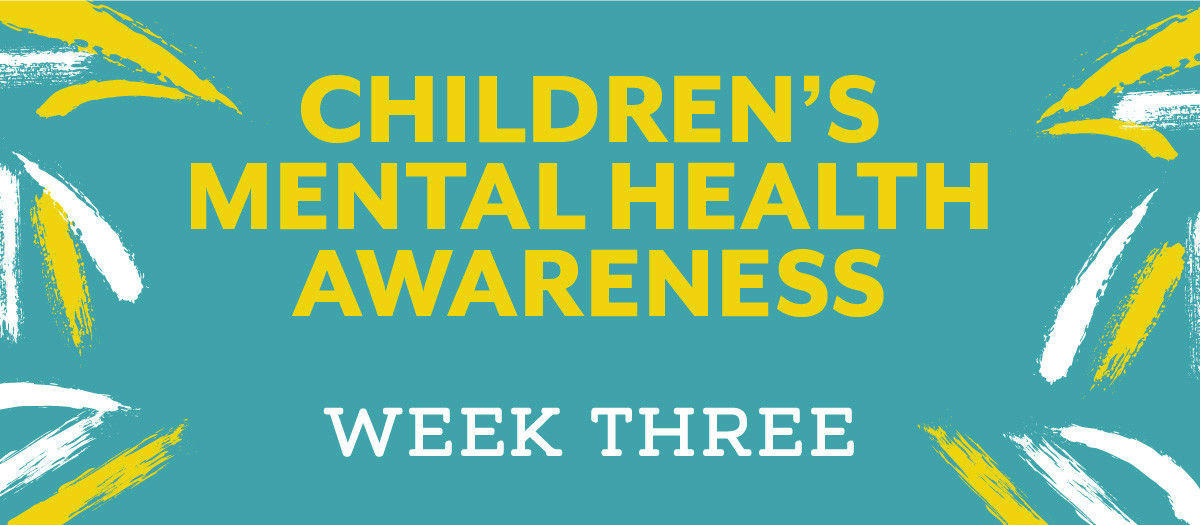 Week Three
by Children's Ministry on
September 18, 2020
Taking time for self-care during COVID-19 is not selfish, it is essential. Parent self-care is necessary to avoid burnout and maintain one's mental health. Practicing self-care not only models a healthy example for your children, it keeps them healthy as well. Children are attuned to their parent's emotional well-being at any age, even when parents try to mask it.
Do not try to be everything in this time. Be realistic in what your expectations of yourself are. If you have to lower your standards of productivity, do so. Throw perfectionism out the window if needed and instead prioritize your health and your family over quantity (and sometimes quality) of work. It may be difficult, but do not try to be the perfect teacher, pediatrician, or pastor during your child's stressful moments. Let go of the guilt you may be experiencing for not being all of these things for your child. Your child does not desire your perfection, they only desire your love.
Be aware of your mental and emotional state. Do daily check-ins with yourself. Assess your mental state and care for yourself accordingly. Set boundaries with your child if needed. Schedule extra quiet time if able and take breaks when you need them. Accept the limits to what you can do. It is important to focus on the basics of care at the very least:
Getting enough sleep every night

Staying hydrated

Getting regular exercise

Spending time away from the children

Spend time with the Lord
Be honest with yourself and with your children about your emotions. When you notice yourself feeling scared, angry, or even hopeless it's important to acknowledge those feelings and possibly even more important to tell your child. Talk to your child in an age-appropriate manner about what you are feeling. Do not try to be tough or put on a brave face, as they will likely feel the tension or imitate your behavior of masking emotions. When you are vulnerable with your child it helps communicate that having emotions and expressing hurt is not only welcome but necessary for their well-being. This may open up avenues for your child to come to you in the future with their emotional needs.
Abstain from avoidance and isolation. Physical distancing is necessary during this time, but it does not mean you should be emotionally distanced. Maintain social connections in the way you feel healthiest. Talk with friends/family consistently. Share struggles, and do not assume what the other person is thinking. You may feel like a burden, but vulnerability is a gateway for openness on both ends of a relationship.
Plan a consistent schedule. If everyone is in the house, having set time for particular activities will help with the flow of the family. Use visual cues and timers as a means of moving through the day. Use the visual cues for getting ready in the morning, for work/school hours, and even to set a quiet time.
Color code an old analog clock

Print pictures and put them up for certain activities

Set timers/alarms with different sounds for different activities
Spend time apart from your child. When your children are in class, use that time for yourself. Get work done, read scripture, do your self-check-in. If your children need you to be present during their remote learning, schedule personal time for after their schooling. They will appreciate the time they get to step away from you and their class as well. Do not be afraid to ask for help! Look to the people you trust to be present with your kids. Seek the respite care you need in the manner you feel safest with. In that time, do self-care or chores you need to get done.
Reconnect with things you enjoy or activities that calm you. Get outside in the capacity you feel safest. Take time for you and your family to be outside either together or individually. Try to do as many of the daily activities you can outside as it provides a new perspective as well as helps with daily vitamin intake.
Exercise, walk, hike

Listen to music, podcast, audiobook

Work

Garden

Eat a meal

Meet friends physically distanced

Read scripture, devotional
Create space for your Heavenly Father and let Him care for you. You are His child and He desires YOU to be healthy. Take time out of your day to be in scripture and to pray them over your children, whether this be in the morning before they wake up, during scheduled quiet time, or after they go to bed at night. Here are a few devotionals for parents and children as well:
https://www.rightnowmedia.org/us/app-features
https://proverbs31.org/read/devotions
https://www.instagram.com/aussiedave/?hl=en
Remember that your child loves you and only desires love from you in return. In order to love them, you must have the emotional capacity to do so. The better your mental health is, the better your ability to care for your child. When you are healthy, you will have the capacity to be the parent you desire to be.
If you have not done so already, check out the other resources our MVC staff have provided on the subject:
https://www.maplevalleychurch.org/media/the-pulse-podcast.html
back