Children's Mental Health Awareness Series
Presented by Children's Ministry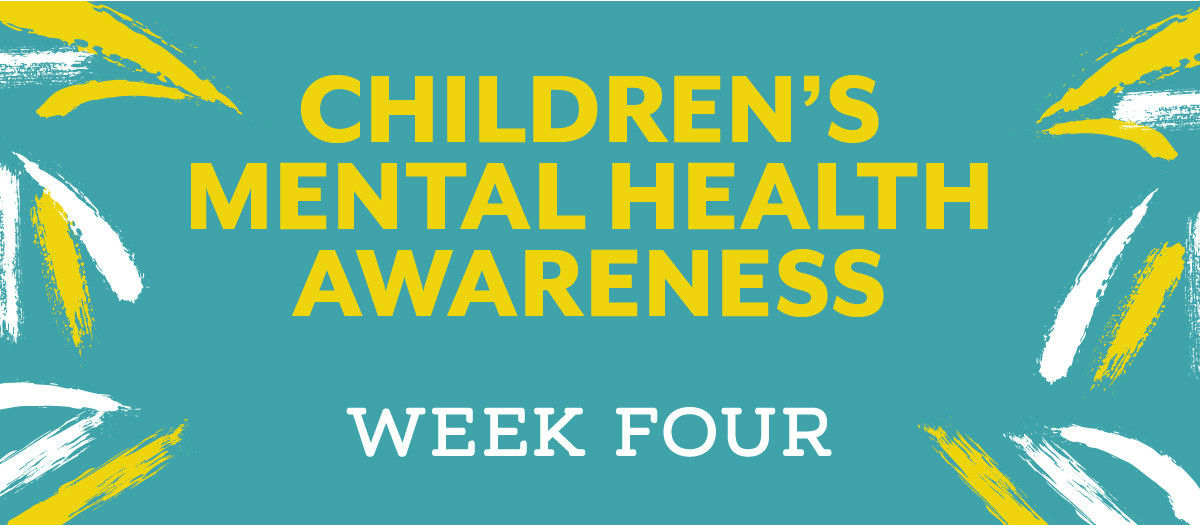 Week Four
by Children's Ministry on
September 25, 2020
As the family is spending a majority of time physically together in the home, this may also be the time to grow closer emotionally and spiritually. Now is the time to reestablish or establish family practices that can help the family grow together. These tools may also be beneficial to keeping stress at bay as children continue in their season of online learning.
Begin a team huddle. Take time each day or week to discuss responsibilities for the household. Discuss how these tasks can be best taken care of individually or can be accomplished as a team. Be sure to have clear communication and expectations when discussing these tasks. This time can also be used for each family member to assess and bring forward what they need. Encourage your partner and child, if they are able, to be clear about their needs. these needs can be added to the plan if possible and can be completed by the family.
Practice PGP: patience, grace, and praise. Assume everyone in the household is giving their best effort in everything they do. Whether it is your child or your partner, assume the best of them and their actions. Patience is key and grace even more so. If someone in the household does not complete a task let grace be your first outward reaction. Giving the other person grace as opposed to frustration or anger will keep tension from beginning and save the household from a possible argument. When someone in the household completes a task, give them praise. Positive reinforcement is not only more likely to achieve higher results, but will build self esteem in your children and partner as well. Additionally, you may go deeper by complementing character. It is important to impart praise on family members, but let that praise be specific to that person. Allow for your affirmations to be character centered as opposed to only achievement centered. Let your partner and children see that you know them and delight in who they are.
Establish alone time and continue date night! Encourage time for each family member to be alone. Your child as well as your partner will appreciate the space they receive, especially after a stressful school session or work meeting. Clearly defining that time will help stem stress from entering conversations within the family. Additionally, parents should establish time together that is feasibly away from the children. Though date night may look different, it does not mean that is impossible. Additionally, single parents may establish a practice of self-dating. It may be helpful to allow for your children to have additional television or gaming time while parents go on an at home date.
Create individual physical spaces but expect interruptions. Setting up individual physical spaces for each family member may be helpful to creating boundaries. Whether this be a work room or space or a personal room or space, family members should feel that they have the ability to set this space aside for themselves when needed. It may be beneficial to the family to openly establish these spaces and the times when these spaces are being utilized during the daily or weekly meeting. It should also be made clear that family members may want to limit interruptions; however, parents should expect interruptions. In doing so, parents are able to curb disappointment or frustration knowing that they may be needed by their child during that time.
Value communication and active listening. Establish active listening as a family practice. Encourage everyone to begin putting down devices or turning off the television when family members need to have deep conversation. Make conversation be integral to meal times and a time where the family shares about their day. Practice listening to details of what is said as opposed to thinking of a reply. This practice can be used when family members are in conflict, and can help deepen understanding.
Create a family prayer time. Find time during the day that family members can pray together. Optimally, families may want to pray together in the morning or before bed as this will orient the family toward prayer being the first and/or the last thing they do each day. If this is a new routine, begin by reading the Psalms together, or follow a devotional together.
https://www.rightnowmedia.org/us/app-features
We understand the difficulty, strain, and challenges that you are facing. Yet remember this: God works through our problems, not despite them. He takes what was meant for evil and turns it for good, and so take heart MVC family that God will take what was meant to harm you and out of it he will create love, life, and hope in your homes that was before unimaginable. We are in this together, we are praying for you, and know that you got this!
back