Women's Ministries
Our ministry exists to encourage every woman to feel loved and accepted as we build lasting friendships while fostering a relationship with Jesus Christ.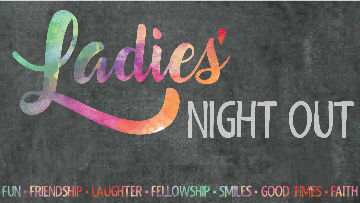 Ladies' Night Out
Do you wish that there were more fun events for women in our church? Are you longing to make connections with other ladies? Searching for an exciting evening that will include fellowship and fun? Then Ladies' Night Out is the night for you!
SCHEDULE

February 1st - Ladies'/Men's Night Out Dinner · 6:30 pm
Please join us for an exciting evening of Mystery Theatre as we become detectives to solve a jewel heist! Before the fun begins we will have a fabulous catered Italian dinner. Cost is $20 per person. Register and pay on the website for what is sure to be a memorable evening beginning mid-November. This event is presented to you by Ladies' Night Out and Men's Ministry for ages 18 and up.
Costumes are optional, the theme for the evening is a museum opening.
Here are some costume ideas!
Last day to register is January 13th!


Registration is closed for this event.



For information about this evening's entertainment please click here.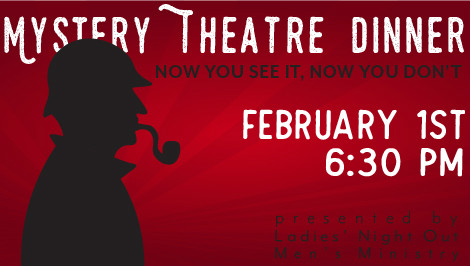 March 1st- Ladies Night Out - Bunco Night
Please register here!

April 5th - Movie Night

May 3rd - An Evening of Crafting

If you would like to be added to the Ladies Night Out e-mail reminder list please click here.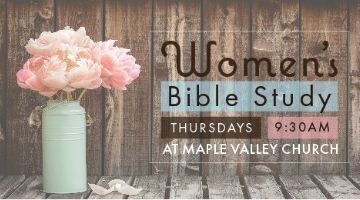 Women's Bible Study
The purpose of the Women's Bible Study is to grow in the grace and the knowledge of our Savior through the study of God's Word and in fellowship with one another. The small groups provide opportunities for spiritual growth, lasting friendships, and prayer support. All women are welcome to join us!

Thursday morning studies begin on January 10th
Wednesday evening studies will begin Jan 9th and Monday night studies begin on Jan 14 th
Thursdays at 9:30 am and Monday and Wednesday evenings in homes
In January, Women's Bible Study begins a new study entitled "Entrusted: A study of 2 Timothy" by Beth Moore. She reminds us that we were never meant to take this journey of faith alone or in secret. God has entrusted us with the great and mighty gift of the gospel, something too precious and life-giving to keep to ourselves.
In this 6-session Bible study, Beth will encourage you to guard what God has entrusted to you, further His kingdom by sharing Christ with others, and pour into future generations just as Paul once mentored Timothy. Because in this journey of joy and hardship, we need each other to stay the course and live lives of faithfulness. "I am not ashamed, because I know the One I have believed in and am persuaded that He is able to guard what has been entrusted to me until that day." 2 Timothy 1:12.
Register at the table in the foyer or
online
after January 7th. Childcare provided on Thursday mornings.
Two ways to register:
at the Connection Center on Sunday mornings
Any woman is welcome to join us at any time.
We offer these study times:
Thursday morning, 9:30 am at the church (with childcare available)
Or these times in homes with no childcare:
Monday night, 6:45 pm
Wednesday night, 7 pm
To help remove obstacles, MVC will reimburse MVC members at a predetermined rate for a portion of childcare costs they incur while attending an approved MVC activity, such as an evening Women's Bible Study. You can get all the details here.