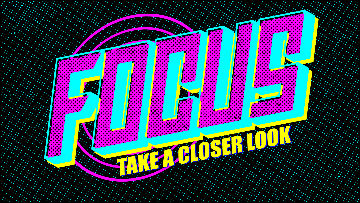 If your family is in need of a financial scholarship, please contact our team to register manually instead of using our registration link. Please note that due to the format of this year's VBS, we cannot offer refunds or cancellations. If you have general questions please email us. We look forward to blessing your family through VBS!
Vacation Bible School
Focus: Seeing What Matters Most
July 6th - July 10th, 2020
Registration Opens May 1st · Last Day to Register May 22nd
For ages 4 through entering 2nd grade
We are ready to FOCUS on Jesus this summer at VBS in a brand new way! Nothing lately has been business as usual and VBS is no exception. In a sea of community cancelations, KidVenture at Maple Valley Church is moving forward with an exciting new model that will accommodate the unknowns of the coming months, yet still give you a firm date for fun on the kids' summer calendar.
FOCUS 2020 will be a parent-led Virtual Home
or Small Group Backyard Event ​designed
for fun and success!
How will it look?
Each child will receive a kit bag with everything required to participate in the traditional VBS rotations they know and love in the church building. The parent leader will start each day by going to MVC's website to get the video guide. All our familiar rotation leaders will be on screen to welcome you and keep the day moving. Our leader videos will blend seamlessly with the curriculum videos in one easy playlist link. Each day, kids will enjoy craft time, games, snacks, music, story, and discussion time. This can be done with your own child at home or, if our world opens up in July, it can be modified for small groups. Internet connection with screen will be required to access the daily VBS materials.

What do you mean by Small Group Backyard Event?
As restrictions ease in the future, we may be able to gather in small groups at homes or even a park (viewing stories and music on a portable laptop). This model can be as flexible and creative as you want to make it. Gather some friends or cousins to come over with several parents leading. Or, parents could each take a day and run the program for the small group and give the other parents a break as you rotate homes. Imagine crafts and snacks at an outside table and games on a sunny day, then coming inside to dance to the new 2020 soundtrack and engage in meaningful discussion with the kids after the engaging video story.
What does the $20 fee include?
VBS 2020 t-shirt
Materials for 5-days of crafts
5-days of parent discussion guides

Day 1: Seeing God in Creation
Day 2: The Wise and Foolish Builders
Day 3: Peter Says Jesus Is the Messiah
Day 4: The Lord's Prayer
Day 5: The Greatest Commandment

Memory verse charms
FOCUS 2020 Spotify playlist
We are so excited to partner with you to bring the light of the church into the heart of your homes. Trust us when we say, have no fear about navigating VBS in the home. You are your child's very best leader! The Children's Ministry team will set you up for total success and is just a click or call away if needed. Together, we can have a much bigger impact than we ever could have separately as we take a closer look at Jesus this summer!

Let us keep looking to Jesus.
He is the one who started this journey of faith.
And he is the one who completes the journey of faith.
Hebrews 12:2a, NIrV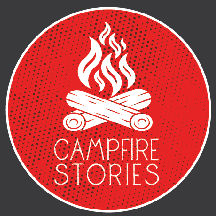 June 22nd - June 26th, 2020
9:00 am - 4:15 pm
For kids ages 5 - 12
(Must be 5 by June 22nd)
$221 - Includes Lunch & Activities
Update: We have been in contact with the staff at Black Diamond Camps. At this time, camp will not be able to occur as originally planned for June. MVC staff is working with camp staff to see if there is an option to move it to the later weeks of July or August. You are still able to register for camp without any deposit. We will keep you updated as we know more. Thank you for your continued patience!
· Children's Staff Attends with Campers

Registration Information
· After logging into your account enter Event Code BDOS to register for MVC group
· You can also register by selecting Session One and entering Promo Code
BDOS20

at payment screen for 15% discount
VOLUNTEER?
If you would like to volunteer at VBS, please fill out the appropriate form below.