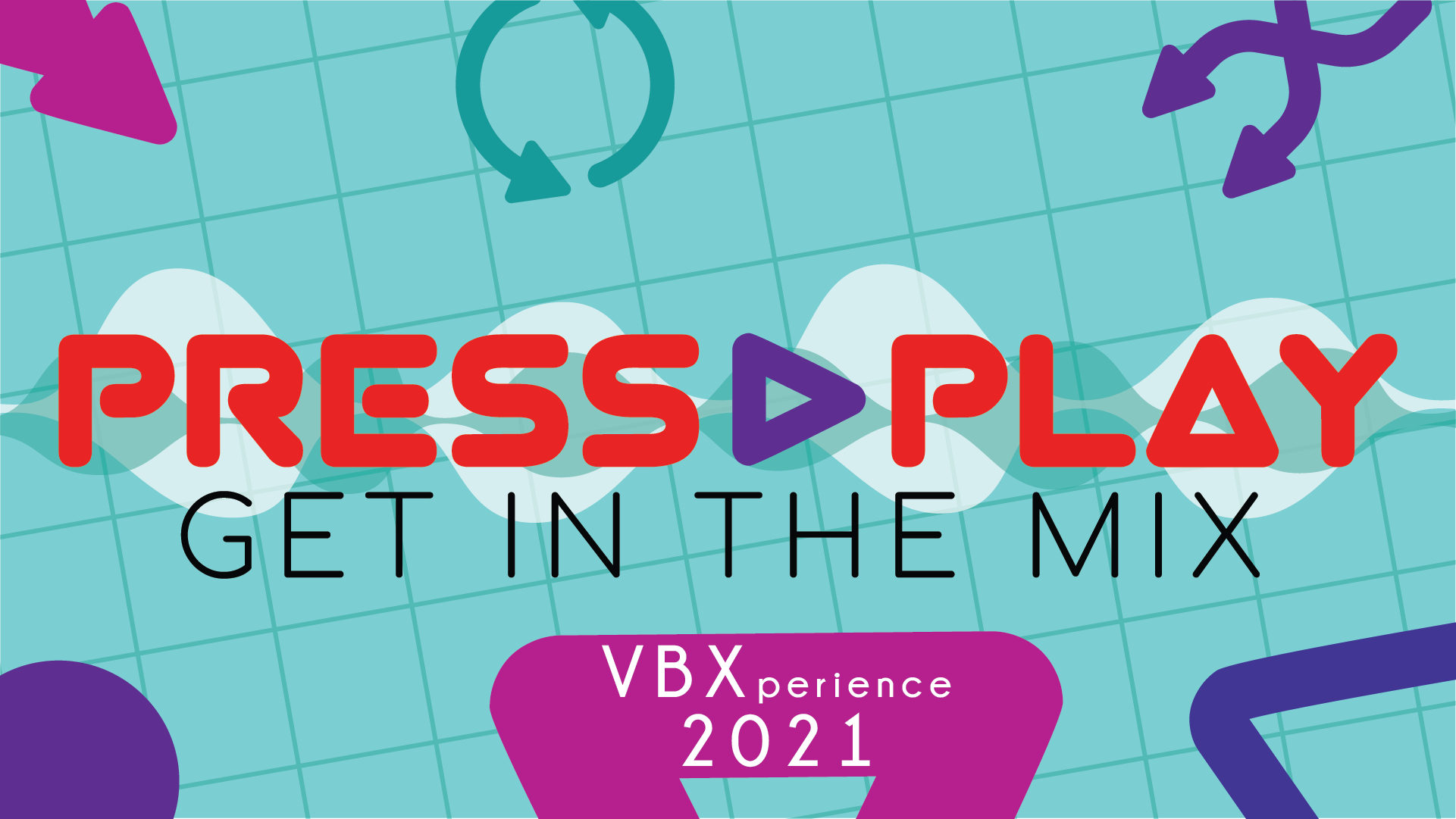 VBXperience
Press Play: Get in the Mix
July 19th - July 23rd, 2021
For 4 years old through entering 2nd grade
$50 - Includes Items Below

·VBS will be a hybrid model taking place partially at home and at MVC from Monday to Friday 10am to 12pm
·Church activities will include big group, small group, snack time and games
· Includes T-Shirt and Experience Bag with at-home materials to be picked up before camp
· Music available through Spotify or digital download
*The in-person activities go hand-in-hand with the at home program.
Registration begins April 1st
The last day to register is May 9th
*A limited number of scholarships will be available. Please contact
Children's Ministry
for more information at cm@maplevalleychurch.org
VOLUNTEER?
If you would like to volunteer at VBS, please fill out the appropriate form below.

August 2nd-6th, 2021
9:00 am - 4:15 pm
For kids ages 5 - 12
(Must be 5 by August 2nd)
$255 - Includes Lunch & Activities ($51 per day)
· Children's Staff Attends with Campers



Registration begins March 29th!



The registration process for this year has changed.
Please view the 'How to Register' document to ensure a smooth registration process.