Women's Ministries
Our ministry exists to encourage every woman to feel loved and accepted as we build lasting friendships while fostering a relationship with Jesus Christ.
Women's Bible Study
The purpose of the Women's Bible Study is to grow in the grace and the knowledge of our Savior through the study of God's Word and in fellowship with one another. The small groups provide opportunities for spiritual growth, lasting friendships, and prayer support. All women are welcome to join us!
Women's Bible Study will resume in September!
Two ways to register:
at the Connection Center on Sunday mornings
Any woman is welcome to join us at any time.
We offer these study times:
Thursday morning, 9:30 am at the church (with childcare available)
Or these times in homes with no childcare:
Monday night, 6:45 pm
Wednesday night, 7 pm
To help remove obstacles, MVC will reimburse MVC members at a predetermined rate for a portion of childcare costs they incur while attending an approved MVC activity, such as an evening Women's Bible Study. You can get all the details here.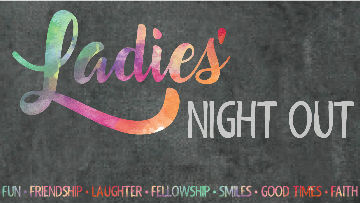 Ladies' Night Out
Do you wish that there were more fun events for women in our church? Are you longing to make connections with other ladies? Searching for an exciting evening that will include fellowship and fun? Then Ladies' Night Out is the night for you!

We will be taking the summer off and resume again in September, and we are so excited about where this ministry is taking us! We have a fabulous schedule of activities starting on September 7th and we really hope that you can join us.
FALL SCHEDULE
September 7th - Speed Friending
Please

register here

to help us with our planning.

October 5th - Coffee Convo Craft Sign Painting
Spaces are limited so you will need to register on the Coffee Convo Craft website early! You must choose and pay for a sign at time of registration so please visit www.coffeeconvocraft.com/design-options/ to see what is available!
Registration will open for this event on September 16th.



November 3rd - Abundance Conference
Oregon Convention Center, Portland, OR
Registration information for this event to follow soon.

December 7th - Fondue Party and White Elephant Gift Exchange

If you would like to be added to the Ladies Night Out e-mail reminder list please click here.