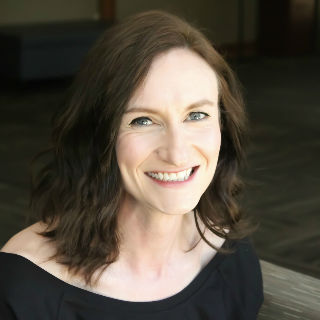 Shawn Scorup
|
Children's Ministry Administrator
1. Who is in your family (people and pets)?
I have 4 people in my little family: me, my husband Kris, and my two stellar kids Jaime & Adrianna. We also have one old, yet still adorable cat, Zipper.
2. What is your favorite drink from Starbucks?
I don't have a favorite drink...as I am not a coffee or tea person. (insert shocked face here) #notacaffeinefan
3. When you were a child, what did you want to be when you grew up?
I wanted to work for NASA and work in mission control. I even went to space camp in Alabama for a week as a teen and it was incredible!
3. What is your dream vacation destination?
Someday I will get to Italy & Greece. If you donate to my vacation fund I will bring you a keychain!
4. What singer/band are you embarrassed to admit you like?
I'm not embarrassed by any musical artist per se. I am not much into mainstream music. I am however a huge jazz fan and my favorite group is The Rippingtons. #promoterealmusicians
5. Finish this sentence..."The world needs more..."
Common sense and accurate fortune cookies
6. Who do you admire?
My mom. I strive to live the kind of life she leads: work hard, be optimistic, and be filled with faith.
7. When is it okay to start listening to Christmas music?
The day after Thanksgiving and not a moment sooner... #turkeydaymustbeover
8. What makes you smile?
Being on the beach, Disneyland, The Golden Girls tv show, peanut butter cups, fitness, and a clean home.
9. Are you a morning person or a night owl?
Hail to the larks!!! Morning for sure...
10. What is your favorite Bible verse?
Choices...choices... but John 3:16 and Romans 8:28
< Back