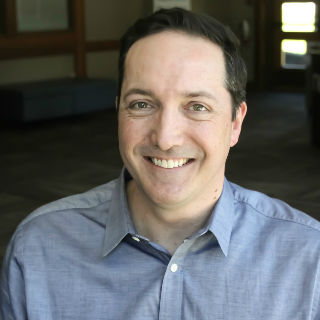 Rev. Dr. Peter DellaSantina
|
Senior Pastor
1. Who is in your family (people and pets)?
My wife Cheryl and our son Jonathan.
2. What is your favorite drink from Starbucks?
Grande vanilla lattes or a cappuccino in the morning, vanilla sweet cream cold brew in the afternoon, anything decaf at night.
3. When you were a child, what did you want to be when you grew up?
I wanted to be an advertising executive like my grandfather.
4. What is your dream vacation destination?
Dream vacation with Cheryl is a toss-up between the Amalfi Coast and Cinque Terre, Italy's most popular coastlines.
5. What singer/band are you embarrassed to admit you like?
I'm not embarrassed to admit Prince was a musical genius.
6. Finish this sentence..."The world needs more..."
I want to say "more cowbell," but I'll go with my first answer: Jesus.
7. Who do you admire?
Men and women of faith who counted the cost of discipleship following Jesus.
8. When is it okay to start listening to Christmas music?
After Thanksgiving
9. What makes you smile?
Watching loved ones, children, and even perfect strangers playing and enjoying life.
10. Are you a morning person or a night owl?
The early bird gets the worm.
11. What is your favorite bible verse?
1 John 1:9

< Back