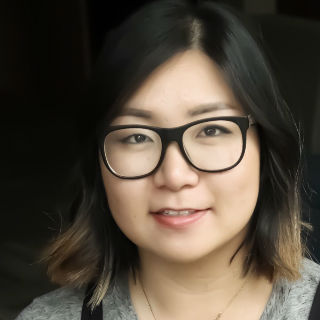 1. Who is in your family (people and pets)?
David (husband), daughters Kailyn and Karis, and dogs Shiru (male shih tzu) and Chloe (female shih tzu).
2. What is your favorite drink from Starbucks?
Iced/Hot Venti Americano with extra ice with one Splenda
3. When you were a child, what did you want to be when you grew up?
Pianist, Pharmacist, President of S Korea haha
4. What is your dream vacation destination?
Santorini, Greece (been there but would love to go back), Tuscany, Italy, small towns of Switzerland
5. What singer/band are you embarrassed to admit you like?
I still like Boys II Men! I've attended their concert in Vegas last year, and I believe I was the youngest among the whole crowd..
6. Finish this sentence..."The world needs more..."
Empathy and Selflessness
7. Who do you admire?
People who always have positive energy and being optimistic about their lives.
8. When is it okay to start listening to Christmas music?
Probably closer to November...
9. What makes you smile?
When my daughter comes to me and hugs me with "A-la-bai" (that's her way of saying "I love you")
10. Are you a morning person or a night owl?
Well.. I can be both, but ever since I had a child I became more a morning person so that I have more time for myself!
11. What is your favorite Bible verse?
1 Thessalonians 5:16-18

< Back