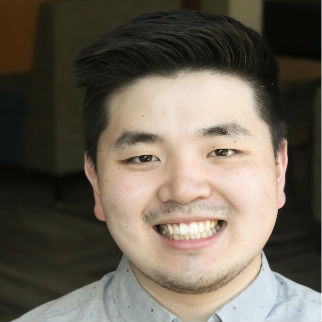 Joe Phenisee
|
Youth Director
1. Who is in your family (people and pets)?
My wife Jill and our plant Henry.
2. What is your favorite drink from Starbucks?
Salted Cream Cold Foam Cold Brew
3. When you were a child, what did you want to be when you grew up?
A bestselling author or Korean Kanye
4. What is your dream vacation destination?
Northern Japan or Jeju Island
5. What singer/band are you embarrassed to admit you like?
My World 2.0 is a classic. No shame.
6. Finish this sentence..."The world needs more..."
Jesus and T-Mobile Reception
7. Who do you admire?
Secretly, from a distance: T. Scott Daniels
Up Close: Parents and Grandmother
8. When is it okay to start listening to Christmas music?
Songs about Jesus, anytime. Songs about Santa and his dominion, after Thanksgiving.
9. What makes you smile?
Radical acts of love and compassion, free food, and memories of the NBA before KD left OKC.
10. Are you a morning person or a night owl?
Hoot hoot
11. What is your favorite Bible verse?
Romans 8:38-39

< Back