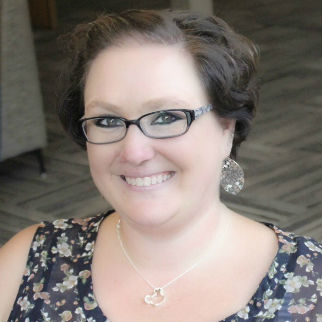 Alison (Forney) Mendenhall
|
Youth
Administrative Assistant
1. Who is in your family (people and pets)?
My family consists of my toddler son Ryker, my pocket beagle Terence, and me!
2. What is your favorite drink from Starbucks?
Venti Passion Tea Lemonade, two pumps classic, two pumps vanilla and a splash of strawberry syrup
3. When you were a child, what did you want to be when you grew up?
Teacher or professional tap dancer
4. What is your dream vacation destination?
Anywhere DISNEY!
5. What singer/band are you embarrassed to admit you like?
*NSYNC
6. Finish this sentence..."The world needs more..."
Faith, trust and pixie dust
7. Who do you admire?
Lots of people, my mom and dad for sure but I will have to say my sister. She is an amazing woman of God and an amazing teacher.
8. When is it okay to start listening to Christmas music?
Is there a time when it is not okay?
9. What makes you smile?
My son!
10. Are you a morning person or a night owl?
NIGHT OWL FOR SURE!
11. What is you favorite bible verse?
I have lots but either Isaiah 9:6 or Proverbs 31:25