PASTORAL NOMINATING COMMITTEE
The pastoral nominating committee (PNC), representative of the whole congregation and elected by the congregation, has the ultimate responsibility for nominating a minister to the congregation for election as the next pastor. Over a number of months, the PNC will journey through the pastoral search process, seeking to hear the call of Christ and "to participate in God's own choice" for our next pastor.

The PNC has completed two important documents for our search, the Mission Study and Church Information Form. The Mission Study communicates the vision for MVC, acknowledging and celebrating our past and present, while looking forward to what God has in store for us with a new Senior Pastor. The Church Information Form communicates the responsibilities and qualifications for our next Pastor along with information about our church and community. We invite you to read these documents.


If you are a Pastor and are interested in applying, we ask that you first read our Mission Study and Church Information Form. If you feel you are qualified for this position you can apply at the link below.
Contact the PNC
Voicemail: 425.432.5876 x357
Email: pnc@maplevalleychurch.org
Prayer Points
June 6th
Prayers for the candidates as they move through the evaluation process
Wisdom in networking and getting the word out to those we know
Prayers for the PNC to have a clear vision of the pastoral attributes God is calling to MVC.
Prayers that we as a church don't get ahead of the Holy Spirit
Prayers that those God is nudging to apply would listen to his call
May 30th
Prayers for the candidates as they move through the evaluation process.
Prayers for continued unity of the PNC
Wisdom in networking and getting the word out to those we know
Prayers that we as a church do not get ahead of the Holy Spirit
April 25th
Praise that the Mission Study and Church Information Form were accepted by both ECO and our Session! (View them on the website)

Prayers for the job posting and for the right candidates to respond

Prayers for the continued unity of the PNC
April 18th
Praise for the Mission Study and Church Information Form being completed!

Pray for unity and approval from Session and ECO on these documents

Pray for the hearts of potential candidates as we begin the search process
April 11th
Praise for fruitful conversations with some of the members of our previous PNC team.

Praise that there are so many people in our congregation praying for our church and future pastor.

Prayer as we continue to finalize these documents, that they effectively communicate who we are for potential candidates.
March 28th
Prayer for our finalizing of the Mission Study to go smoothly
Prayer for completion of our Church Information Form to be used with the job posting
March 15th
Praise for a successful Session and Staff retreat that happened last weekend.
Pray for the team that is summarizing and will be communicating the essential elements of the survey.
Pray as we finish the mission study and begin drafting the job description. Prayers for the Lord to guide this work.
March 8th
Session and Staff retreat this weekend as they digest and absorb survey results
Clear interpretation and implications of the survey results
Work to be completed on the mission study is clear and representative of our church
February 26th
Accurate, timely, and clear interpretation of the survey results.
That PNC communication to the congregation is beneficial, helpful, and understandable.
The work to be completed on the mission study is clear, represents our church, and contains meaningful cultural and historic information.
That we would keep God first in this process.
MVC Church Survey
by PNC on
January 16, 2023
Greetings MVC Family,
As you know, the search for a new senior pastor is underway. One of the first steps for the Pastoral Nominating Committee (PNC) is gathering information to guide our decisions. Recently, you have heard and read about one aspect of this process: The PNC Survey, more formally known as The Church Assessment Tool (CAT) run by Holy Cow. This tool will provide a clearer picture of who we are as a church and what directions are important for our future. Your response is very important to us.
All answers are strictly anonymous. We have no way of matching any assessment to a particular person, so please feel free to candidly share your perceptions, opinions, and experiences. The assessment will take approximately 30 minutes to complete. The online assessment must be completed in one sitting, so please set aside enough time to complete the survey all at one time.
A few reminders:
All regular attenders and covenant partners ages 16+ are invited to take the survey. Some sections ask that only one member of a household complete certain questions; please coordinate within your family.

Paper copies of the survey will be available in the church office or the NEXT Counter for the next two weeks.

You can stay after church and take the survey in the Hospitality Room after service on Sunday the 22nd or 29th (computers will be provided).

Survey responses must be submitted online or returned to the church by Monday, January 30th.
When you are ready, click on this link and begin: SURVEY HAS CLOSED
If you have questions, please contact the Pastoral Nominating Committee at PNC@maplevalleychurch.org or check in with us at the NEXT counter after services on Sundays.
Many, many thanks,
The Pastoral Nominating Committee
back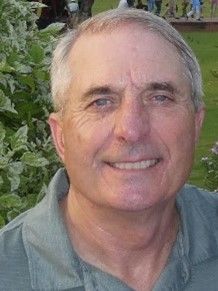 My wife Sue and I have attended MVC for thirty years. Our now married adult children Emily and Brad, were involved with all the youth programs through high school. Sue and I have served in various capacities at MVC including Elder, Deacon, Financial Secretary, Greeting, Home Group Leaders, Music Ministry, Missions, Special Committees, and Vine Maple Place. I am currently an Elder and Clerk of Session, which gives me the honor of being the Chair of the PNC. Having been on the previous PNC, I know that the Lord has been with us and leading us all through this journey. I am also so grateful for a congregation of faithful followers.
Prayer Request: For God to lead us in this process and for patience as we wait upon the Lord for his will and plan to come to fruition.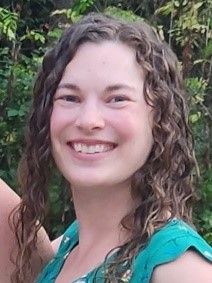 When my husband Matt, and I first attended MVC in June 2013, we both immediately said, "it feels like home". I was eager to get to know my new church family, so what better way than to volunteer to serve in Sunday school?! We also joined a Small Group where we made some amazing friends. I found more sisters in Christ and grew a lot in my faith while being a part of Women's Bible study for a few years, too. I have had the delight in serving with the Youth Group the past 5 years; we have some incredible young people in our church! With that in mind, I am eager to be a part of the PNC to help our church continue to thrive, providing ministries to connect us to our Savior and to each other, reaching out to our community, sending out missionaries to mission fields both near and far, building up the next generation to be warriors for the Lord, and treasuring our church's legacy.
Prayer Request: That we will be good listeners so that we can hear God as He speaks to us, and that we would trust Him through this process.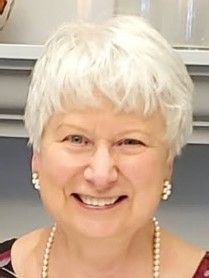 My husband, Ron, and I began attending MVPC when we moved here from Illinois in 1988. Our son, Mike, was in high school and began attending the youth group here. What a blessing for a high school junior to immediately be welcomed and involved in this new church with great leadership. Ron and I joined a small group and found the close relationships and Pastor David Diehl's preaching encouraged our spiritual growth significantly. During our time of discernment and transition from the PCUSA denomination to the new ECO denomination I served on the discernment committee. I have served in various ministries at MVPC including adult choir, elder, small group leader, host team, women's bible study leader and Stephen Ministry leader. MVC is my spiritual home and her covenant partners I regard as my family, my brothers and sisters in Christ. I care deeply what happens here and love doing life together with all who call MVC their church home. I am honored and committed to prayerfully seek God's will and plan as a member of the PNC.
Prayer Request: That I would listen with humility to my church family and pray with expectancy for the new Pastor that God has been preparing to lead us.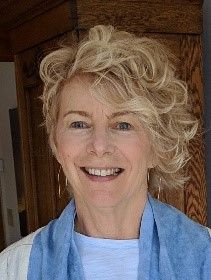 I have been a member of Maple Valley Church for 40 years. Belonging to this church for so many years has given me ample opportunities to serve. One of my favorite areas of service has been teaching Sunday school. It is rewarding to watch the children I have known through Sunday school grow up to become youth directors, church volunteers, pastors and God centered, adults. My late husband Craig and I have two wonderful children, Craig II (Nancy) and Hillary (Dan), and 4 awesome grandchildren. Craig was a great supporter of my involvement in the church and helped when I was in over my head. He passed away in a hiking accident two years ago. God and this church family have surrounded me with unending support and love so that I have been able to move forward without Craig. Needless to say, I love Maple Valley Church and consider it my second home.
Prayer Request: That our church family can unite to bring a new pastor into our body who is led by the Holy Spirit.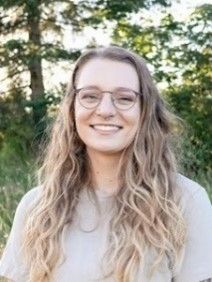 I am married to my wonderful husband, Matt, and together we have two little dogs. We live in Auburn, but have been committed to attending MVC because we love the people, the worship, and the way that God has been working in this body of believers. I have been involved in the worship team, the youth group, and Missions council. I am dedicated to partnering with the people of MVC to bring the Kingdom here on earth.
Prayer Request: That God would show His provision even in ways that we may not expect it. That we could be willing to trust in Him when it doesn't make sense. And that we would rejoice in worship every opportunity we can.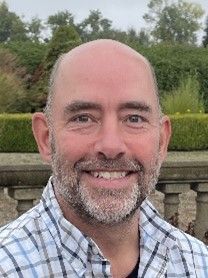 My wife, Sarah, and I first attended MVC with our young daughter, Becca, on Christmas Eve of 1998. We quickly knew that MVC was our church home. Since then, our family grew to include James and Zach, and each of us has our own story of how Jesus captured our hearts. Small group has been a constant and essential part of our family life. Our kids grew up going to Sunday school and youth group, going on mission trips, and eventually being interns and working at the church. I have participated in many ministries of the church, including deacon, home group leader, greeter, orchestra, mission trips, men's retreats, nursery volunteer, and power group leader. My family and I have been richly blessed at MVC, and I am honored to be nominated to the PNC. I pray for MVC to continue to draw families into the presence of the LORD.
Prayer Request: To follow God's lead in the search and discern God's choice for our next head pastor.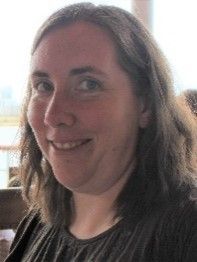 My husband and I have been attending Maple Valley Church for at least 13 years. I am a high school English teacher in the Issaquah School District. We have three sons (11, 11, and 6) who are growing up in the church. We have been involved with our small group for many years; have attended men's, women's, and couple's retreats; served as greeters; hosted trunks during Trunk or Treat; and decorated many, many gingerbread houses in the sanctuary. I have served in Children's ministry over most of our time in the church—from nursery to 5th graders, during Sunday school, and VBS. This year, I've also begun serving with the planning team for Ladies Night Out. I was incredibly surprised to be asked to serve on the PNC, but—like Martha in the New Testament—I like to have something I can actually DO to help and I'm hoping that my experience as a parent and children's ministry volunteer can add a practical, family focus to the discussion of where we want our church to go and who we want to lead us.
Prayer Request: Pray for patience and clear, God-centered focus in our church as we move forward. May we let God lead us, rather than have us trying to lead ourselves.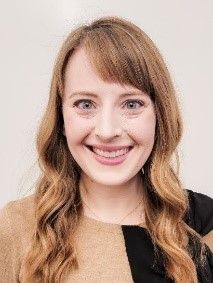 I became a member at MVC in 2004 as a senior in high school. After leaving Maple Valley for college, I returned in 2008 to become a member of the youth staff until 2014. Since then I have been teaching full-time at Tahoma High School. Over the years, I have been an active part of the youth ministry, children's ministry, host team, mission council, and small groups. The Lord used our church's ministries to show me what it means to be a follower of Christ as a young person, and I hope that our church continues to be a place for people of all ages to pursue and deepen their relationship with the Lord. My passion for our church runs deep, making it a privilege to be asked to serve as a member of the PNC.
Prayer Request: Please pray for the Lord to lead the PNC and our church through every step of this transition. May the Holy Spirit heal and prepare our hearts and church for new leadership. In addition, for Jesus to be preparing the right candidate to lead and serve our church.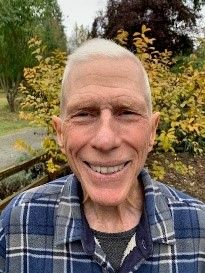 Pauline and I have attended MVC since 2016. I have been a part of the Castle Brigade and served as a Home Group leader. Currently I am a part of the Stephen Ministry, a member of the Deacon Board, and a part our two Intercessory Prayer groups.
Prayer Request: Please pray for wisdom for the PNC as we seek the Lord's guidance for our next Senior Pastor. Please pray for the body at MVC that we will humble ourselves and seek the Lord as he leads us through this time of transition.
My wife, Cara, and I, along with our daughters, Emma (17) and Addison (13), have attended MVC since 2014. At MVC, I have become active in the outdoor ministry, greeter, and most recently the Youth Group as a leader for the 6th grade boys. I am excited to leverage my Human Resources experiences as a business leader that oversees a variety of people in a variety of positions and locations across North America. I am eager to support finding our next Servant leader who will lead, support, engage and embrace us as we venture into the future of Maple Valley Church.
Prayer Request: That I will faithfully represent the will of God and what he has in store for the people of this congregation.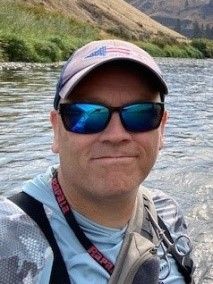 Tisa and I moved out to Maple Valley in 2003 and began immediately attending MVPC. I knew "The Bodwell" from Youth Ministry circles so it was a no-brainer for us where we would attend! Our kids were raised in the church and we are grateful for the love of so many that have been poured into their lives. We have been involved in home groups and have had the honor of leading a group for many years. We have taught pre-school on Sundays and helped lead Best Days of Summer Camp for several years. I've been involved in Men's Ministry and have served as an Elder on session. I am excited for the chance to serve on the PNC!
Prayer Request: My request is simple: sensitivity to God's leading and prompting throughout this process, for me individually, for us as a committee, for us as a church, and for whomever the Lord would be calling to us!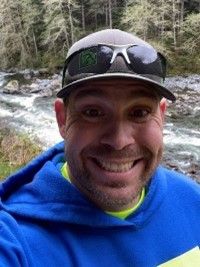 After moving to Maple Valley in 2011, my wife and I tried many churches in the area. In 2014 my wife and I attended MVC for the first time and I felt that this is the church God was calling us to. At Easter in 2015 we became covenant partners. We have two children who also know this as our home church. I have volunteered in worship (tech team) and youth ministry. My participation in the PNC is the fulfillment of my commitment to our church and to ensuring we continue to have biblical theological preaching and study.
Prayer Request: For God to lead us to the right pastor in a timely manner. That the new pastor will fit as the missing piece to our church's new leadership team and that the transition would happen smoothly. Also, please pray for my family, as this process will be taking some extra time away from the